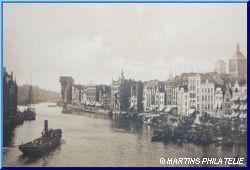 The stamps of the Free City of DANZIG
In accordance with the treaty of Versailles Danzig was subordinated to international supervision in 1920. The "Free city of Danzig" was independant up to the annexation by the Nazi - Germany in 1939.
We have almost all stamps of Danzig in stock, with Air Post, Officials and Due Stamps.